After

AMOREPACIFIC operated its service infrastructure in China through Bespin Global
AMOREPACIFIC reduced their overall operating cost by 30%, the network speed of their online store was more than 10 times faster, and they were able to operate their system without worrying about order spikes.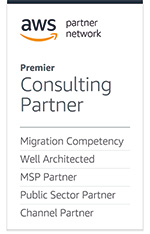 CHALLENGES
Centralized IT infrastructure in Korea makes it difficult to operate in Chinese system
System goes down when there's online platform slowdown and traffic congestion
Existing high-cost infrastructure operating costs and compliance issues
BESPIN'S SOLUTION
Migrate to a stable cloud
End-to-end professional consulting
Self-developed cloud management platform OpsNow
BESPIN'S SOLUTION
30% reduction in operating expenses
100% increase in productivity
10 times faster operating speed
BEFORE
Unstable IT System to Support Their Rapid Growth in China
AMOREPACIFIC is experiencing rapid growth in the Chinese market.
However, the Chinese IT system was located in the data center in Korea, which made the geographical operation difficult.
The POS system in China was often down after failing to fulfill the order that the 'Single Day' on November 11th every year. There was also room for compliance issues that could arise because of the remote location of the data center, which slowed the online service in China and the Chinese customer's information was located in the Korean data center. Traffic congestion was not enough for existing IT infrastructures.
BESPIN'S SOLUTION
From cloud-to-cloud migration, architectural design to operational planning, an end-to-end consulting cloud management platform, OpsNow.
Premium Managed Services
24x7x365 Premium managed service that minimizes the occurrence of failures and enables quick response in case of failure
AFTER BESPIN GLOBAL
Reduced operating costs by 30%, increased productivity by 100%, faster response times by 10 times, and improved system performance
Bespin Global used the AWS Relational Database Service and Data Migration Service to migrate and sync data with the AWS Cloud within minimized time and cost. In addition, by distributing traffic effectively and reducing costs through AWS CloudFront, a Content Delivery Network (CDN) service, AMOREPACIFIC has provided stable service to its customers for customer events website. AMOREPACIFIC is a best practice for achieving operational efficiency, high performance, cost optimization, and stability pertaining to well-structured frameworks.
After switching to the cloud through Bespin China, the operation against autoscaling and traffic congestion has eliminated the single-day system issue.
We were able to move our system location to China to address compliance issues.
The speed of the online platform that serves China and the overall service environment have improved.
We saved 30% of our costs by reducing the enormous licensing and operational staff costs of on-premises infrastructure deployments.
Why AMOREPACIFIC Chose Bespin Global
Independent Corporation in China: Bespin China
Bespin China has been operating as an independent corporation in China, succeeding Bespin Global's expertise and experience. We have a close partnership with China's cloud providers and partners to provide a stable service environment.
Experience and Expertise
Bespin's operating staff in China is made up of specialized cloud workers with a high level of understanding of China's network and service environment.
Transparent Management Through OpsNow, and Quick Response Time
Monitoring> Resource Management> A management platform that can track the entire process from event to alarm and response. OpsNow ensures operational transparency.