DevOps Environment Implementation
DevOps 환경 구현
We Design DevOps Environments Based On Our Knowledge, Experience, and Insight.
Transferring to a DevOps environment means you can shorten development and verification, and enter the market quickly.
Changing of Development and Operation Environments Through DevOps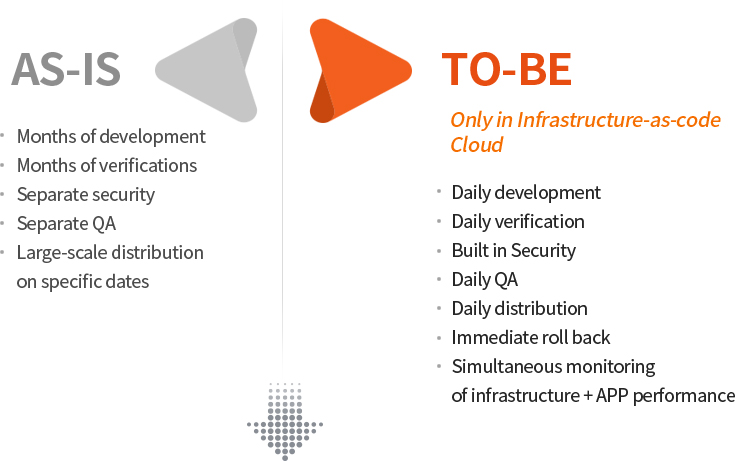 Bespin Global, the MSP Optimized for DevOps and the Cloud
Knowledge and experience working with the various native features of the Cloud

Deep knowledge and experience of the DevOps tool

Understanding the DevOps philosophy: Open + Collaboration

Ability to operate and manage Cloud infrastructure by creating and applying code
Automation is a way to secure process efficiency by using a system instead of human labor, and thereby minimizing human error.
Traditional infrastructure management processes and tools cannot support a self-servicing environment.
Bespin Global establishes an automation environment to improve customer productivity by securing process efficiency, reducing costs, and improving workflows based on experience with automation solutions in OpsNow and DevOps.