Digital Transformation
디지털 트랜스포메이션
A Strategic Approach at All Stages of Implementing and Operating the Cloud.
Companies choose Digital Transformation in order to survive, and choose to be on the Cloud in order to get ahead.
Bespin Global designs-builds-operates-optimizes customer's cloud IT environment, and helps those that choose digital transformation reduce trial-and-error, cost and time in speeding up their innovation.

Strategic Consulting
We identify and define IT issues in complex AS-IS situations and recommend a custom Cloud infrastructure strategy based on Cloud governance.
Bespin Global's Know-How, Experience, Standard Cloud Governance, and Methodology
Choosing the Right Type of Cloud Services and Solutions
There are a number of Cloud service providers, and each Cloud service provider is different.
Bespin Global provides a full Multi-Cloud service that spans not only IaaS but also the PaaS domain according to your business needs, based on our expertise in a number of different Cloud service providers.
From Cloud selection, design, and recommending optimal solutions for achieving business goals, we are involved in the whole process of your digital transformation.
Bespin Global's Multi-Cloud Service
Solutions for Digital Transformation
Cloud Migration
There are a number of options for migrating to the Cloud.You can migrate your on-premise applications in a 'Lift-and-Shift' method through virtualization, or redesign your applications to be based on a Cloud environment. You should identify the pros and cons of each option and choose the approach that best suits your company's environment. Bespin Global analyzes the customer's environment and business goals to design and implement the most appropriate migration method.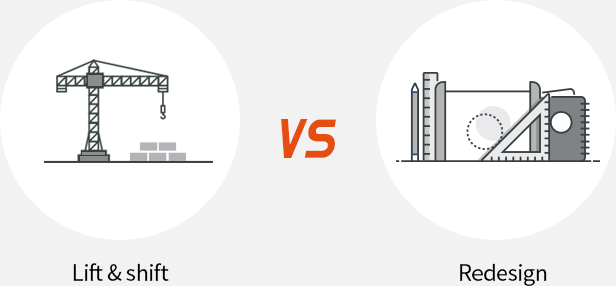 Cloud Implementation and Operation
With more than 99.9% uptime availability and 24/7 monitoring, Bespin Global operates your Cloud environment stably and manages your Cloud costs and new features using OpsNow- our robust Cloud management platform. In addition, we provide billing, cost management, additional governance options, and alarm features to respond to a variety of events.
Process Automation & DevOps Implementation
Transferring to a DevOps environment means you can shorten development and verification and enter the market more quickly. With proven tools and solutions, Bespin Global helps the process of developing and distributing applications, establishing test environments, continuously management and operations, and reduce unnecessary work by automating processe