Cloud Back-up/DR
Cloud backup/DR

Bespin Global and Veeam, the leader in backup solutions, have
joined together to make the cloud backup environment more powerful.
Infrastructure continuity means business continuity. Backup and DR are essential
to ensure that the continuity of IT infrastructure and the protection of your data are preserved.
Bespin Global enables you to quickly and easily build a cloud-based backup environment through Veeam.
Leave backup and DR to Bespin Global and get back to focusing on your business.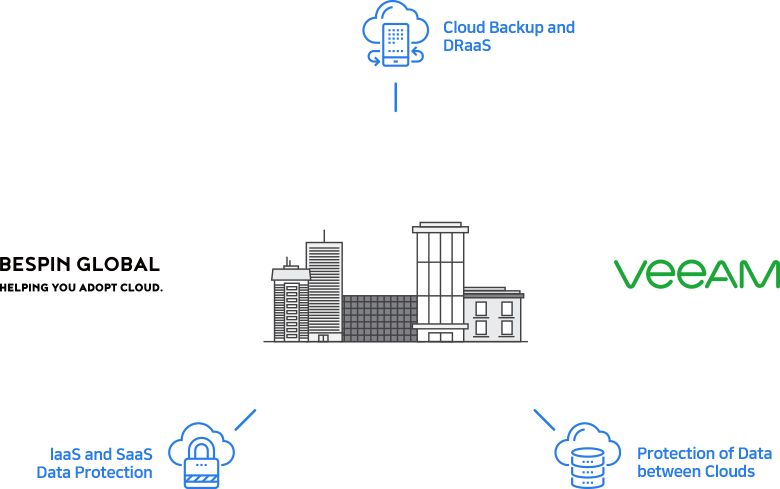 Backup API
CLI
Volume Snapshot
Infrastructure and Storage
VM, Backup/DR by volume

Bespin Global integrates Veeam's
enterprise-level backup
technology with the basic backup
capabilities provided by cloud
suppliers to provide a flawless
protection environment of
integrity.
integrated backup console that is intuitive and convenient
Recovery by each file, database consistency
Flexible management, e.g. scheduling report, history, monitoring
Deduplication, compression and encryption
Integrated management of multi-cloud and hybrid environment
Veeam is a leader in the backup solutions market as one of Gartner Magic Quadrant leaders, with a number one ranking in the private cloud backup global market, and first place in the European market share.
Over 300,000 customers around the world use Veeam to protect their systems and data from unexpected or sudden events and disasters.
If you are looking for a perfect cloud backup experience with Bespin Global and Veeam, contact us today.