With Daria, a cloud-based machine learning tool, Bespin Global helps companies effectively apply machine learning to their existing services, regardless of their understanding of machine learning.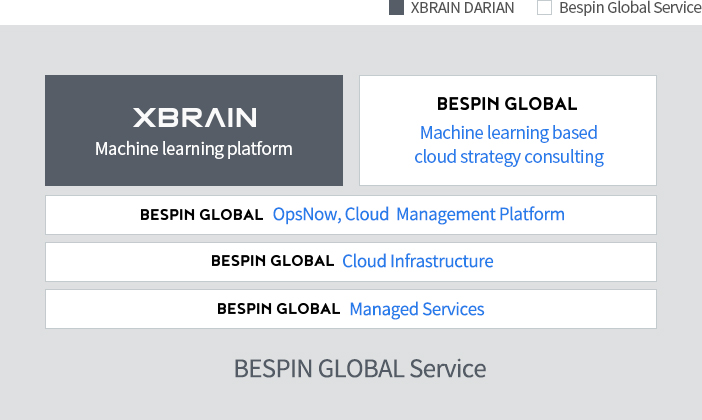 XBRAIN Daria Core Technology
AutoML
A technique for applying machine learning (guidance learning) without human intervention.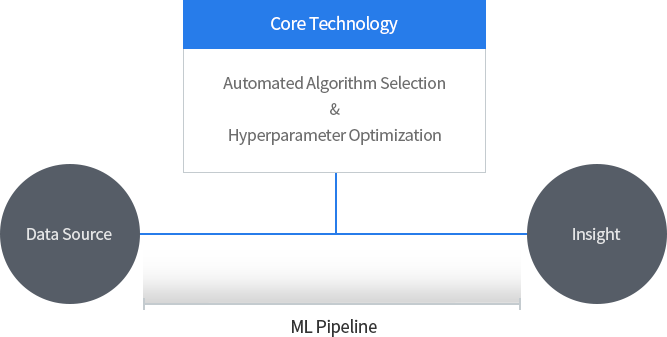 Learning data management and automated data profiling
Data error correction and various data preprocessing
Easy data processing through graph

Automated Algorithm Selection and Hyper Parameter Optimization
Explore automated algorithms and hyperparameter combinations
Detailed interpretation page of learning results
Performance comparison based on various measurement criteria

Real-time / Batch Prediction through RESTful API
Real-time monitoring of model performances

Intuitive and Easy to Use Daria
The highly visualized interface and automated lab environment provided by Daria enables non-experts to easily apply machine learning and help data workforce minimize repetitive and exhaustive work processes.

Accelerated Learning and Verification Phases
Daria applies a large number of machine learning conditions to the user data and provides an environment for easy comparing/analyzing results, allowing you to review results more quickly.

Simple and Fast Application Process
Daria provides deployment and performance verification capabilities required to actually apply the machine learning model to the service, allowing the user to experience value quickly going beyond just the experiment.