SK TELECOM T&B CODE CHALLENGE CONTEST
SK Telecom aims to exceed the goal of globalizing mobile carrier service and become a global ICT leader for future growth. It established a global ecosystem by forging partnership with leading ICT providers in Asia. It is enhancing its global capacity and is one of the companies representing South Korea.
The Situation
SK Telecom T&B Code Challenge Contest is jointly thrown by SK Telecom and SK Broadband. Participants need to develop an AI algorithm that recommends media contents such as movies or VOD based on user preference. The more the algorithm is identical to the actual viewing record, the higher the score each contestant gets. The project was initiated to build an ML infrastructure and develop an evaluation system for this recommendation algorithm contest.
To the Cloud
Bespin Global implemented an ML infrastructure within the AWS environment, which includes user log in and file upload features for the recommendation algorithm contest. Bespin Global also provided the logics to evaluate the submitted algorithms.
Architecture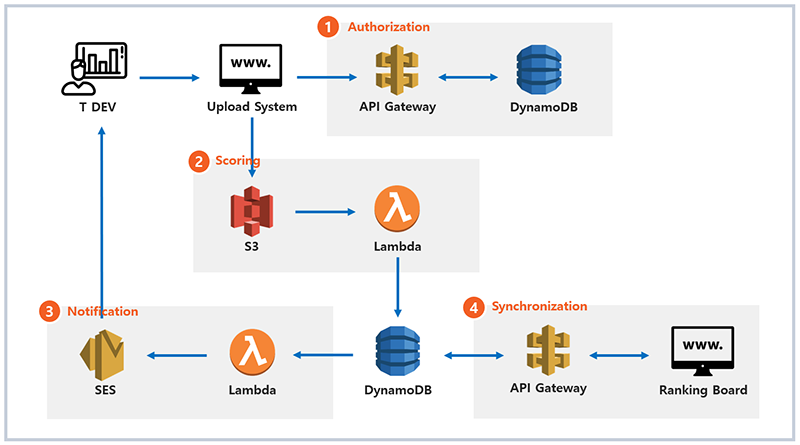 *The diagram is provided for better understanding, and can be different from the actual architecture.